How to Download TikTok Account Profile Photo (Full Size)
User profile photos in the Tiktok application are usually displayed in small sizes. Well, besides the trick to download tiktok videos without a watermark, there are actually tricks so you can open and save other people's tiktok account profile photos with full size / original resolution.
Don't worry, it's not a screenshot, because there's a secret method that you can use. In this way, you don't need to install the application and also don't need to login to tiktok. Wow, that's easy right?
The trick is to use the tiktok profile download feature from TTSave.APP. You can use this method on all types of devices such as Android, iPhone and PC.
Please follow the guide on how to download a tiktok account profile photo below:
  1. Open the web browser application then open the web https://ttsave.app/id/download-tiktok-profile/
 2. After that, in the Username box, please fill in the username of the tik tok account that you will download the profile photo for. No need to add the @ symbol, yes. Just the username, for example: gadgetlogi
3. Then press the Download button to the right of the username box.

4.Wait a moment until the process is complete.
5.If so, a profile photo will appear that you will download.
6.Press the Download Profile Photo button below the profile photo.
7.Finished.
How? so easy right?
That's the correct way to download TikTok profile photos, not by screenshots If you are still confused, you can read the guide on this page while watching a video tutorial that the GadgetLogi team has made on YouTube. YouTube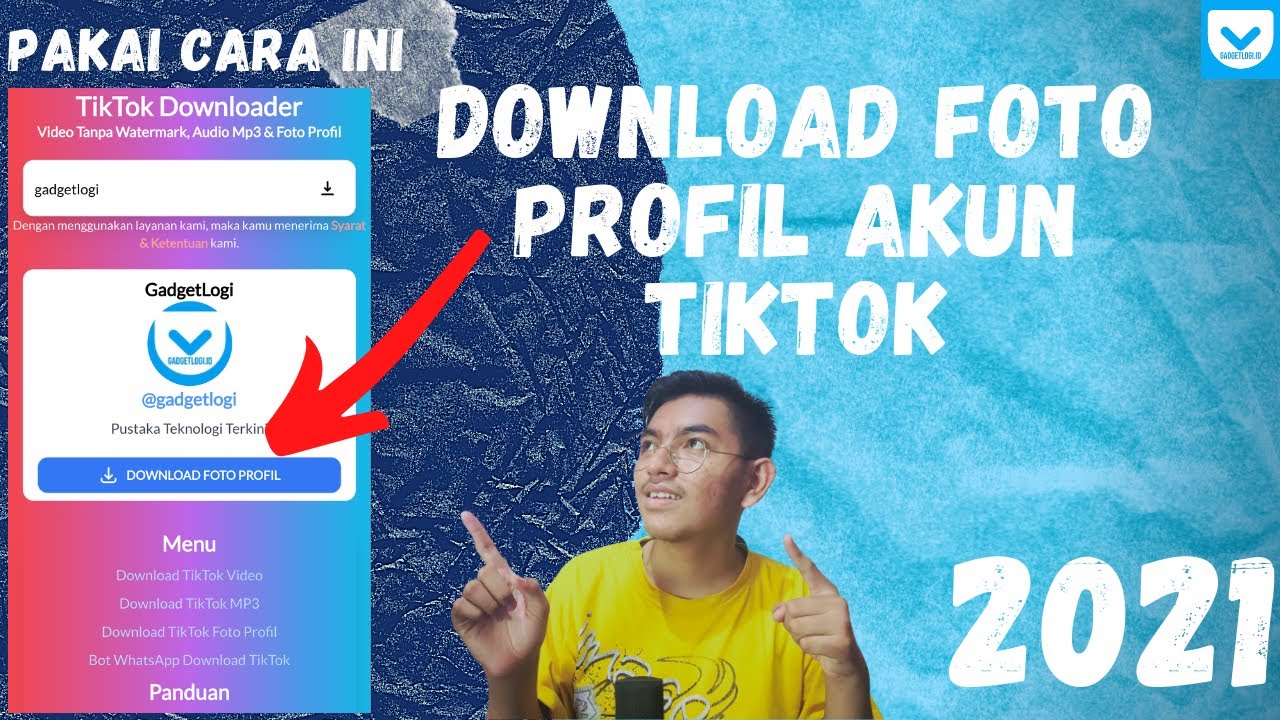 .
Video: F5ojeMsyAbM Good luck and hopefully useful.